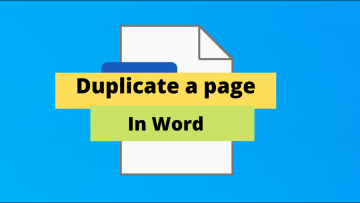 No doubt, Microsoft Word is the best word processor that allows you to create, manage and share documents like a pro.It was initially launched in 1983 and till now it has gone the plenty of changes. A lot more features have been updated in it making it one of the most popular word processor software.There...
I get stumped by some simple task time and often. I think the same goes for you being confused about the task that should be incredibly easy. It's the worst feeling ever not to be able to figure out how to do that simple thing. In this case, it's deleting an unwanted blank page in...
Microsoft Teams is a communication and collaboration platform by Microsoft. It is a unified platform that combines video meetings, workplace chat, file storage and application integration. Microsoft announced it in 2016 and launched its service worldwide on March 14, 2017.Some people think it as an improved version of Microsoft's Skype for business, but it is...