In this article, we are going to discuss how to run Facebook ads for clients.
Most of people find intimidating to run Facebook ads for clients. Before you decide to run Facebook ads you should find clients. Facebook ads have the potential to transfer your business or companies to numerous niches and bring you a heavy amount of profit.
If you will be able to run Facebook ads for clients successfully, you will be able to make around $1000 or above through a single client.
If you are interested in making money running Facebook ads for clients, we are here to help you. We will try to provide you with complete information in 5 simple steps.
Before moving to our actual topic, let's explore some terminology related to it.
• The Pixel
Pixel is actually a piece of code provided by Facebook which can be posted on any websites out of Facebook. The pixel tracks all the activities of the website and facilitates for special events such as " go to purchase page" and " left cart".
The good news is you can even create new ad sets by studying audiences collected by Pixel. We suggest you make a detailed study about Pixel from Facebook's help file on the pixel.
• Business manager and Ad manager
While running Facebook ads for clients, a Business Manager is a tool of trade and is particularly designed for two different groups.
o For the companies who need to hand out lots of permission to different people and different thing going in the background.
o For the people who have their hands in different permission for different companies.
Typically, the business manager helps you to categorize your clients including distinct billing information, pages and data to name few.
Ad Manager is a tool within the Business Manager which is very helpful once, you've created an ad account for business.
• Navigation bar ( Business manager)
This navigation allows you to switch between businesses, clients, pages, ad accounts and other setting related to payments. You can find detail information about your ads and provide you with an idea about running other ads near future.
After having some idea about terminologies discussed above, now let's explore how to run Facebook ads for clients
How to run Facebook ads for clients?
1. Get proper training
This step is just to remind you to go in detail about running Facebook ads. Why training? Well, proper training helps you to avoid the worst mistakes and make your campaign successful. You are going to make an investment and it may be the case that money isn't yours. If you will fail to run Facebook ads for clients successfully, you will lose both time and money.
Facebook has provided " Facebook's resources for Facebook advertisers" recently to help you running ads for clients.
Go through all the section in detail. It provides information on Fundamentals, Ads, Pages, Billing, Optimization and Settings.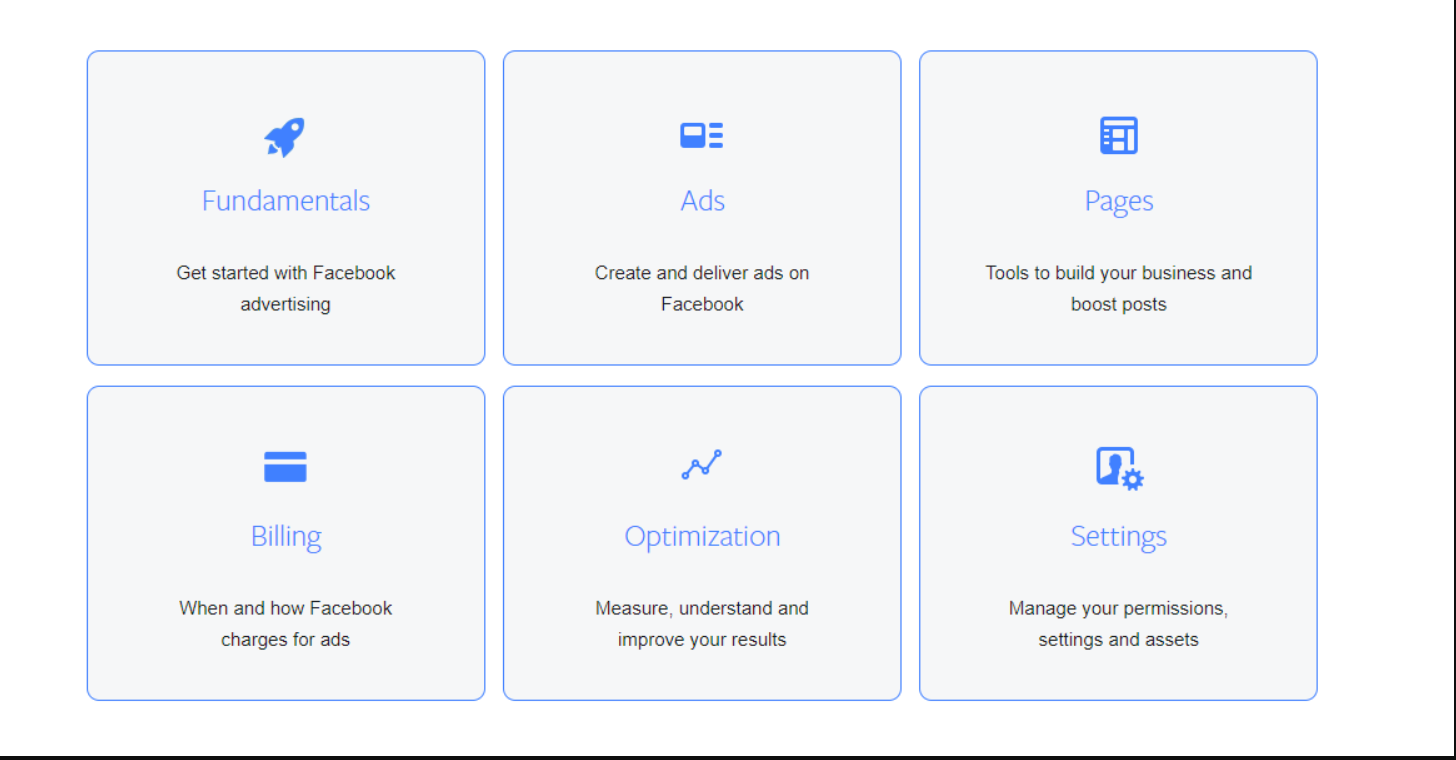 Source: laptopempires.com

2. Get close with a Facebook Business Manager
First, make sure whether or not your client has their page in the Business Manager. You can easily survey your clients if they have business manage by asking this question ( Do you access your Facebook page by going to business.facebook.com?)
You can ask them to add you if they reply yes. Let's see how can your client add you as admin across the board
• Go to business.manager.com and then Business Manager Settings using the navigation bar.
• Go to the " People " tab and select " Add New People".
• Provide them with your email to that they can enter.
• Now, tell them to add your email role as Business Manager Admin.
• Hit " Save".
This is the process if your client has set up a Business Manager account. If not they will have to set up. It can be done easily going to business.facebook.com. Let your client set up themselves following the on-screen instructions.
3.Organize everything
You will be surprised once you will have demanding clients. You should set up a top priority for maintaining your position by monitoring performance and spending money on point.
You should always separate time for establishing communication between you and clients. Your clients should be sure that they are getting their money's worth from the service you provide.
Make a schedule for certain tasks at a certain time like checking emails and all. Sometimes you even have to manage your own time if you are running Facebook ads for other peoples and companies.
You can use some awesome tools like Asana and Trello for your workflow management.
4. Find clients
You want to make money running Facebook ads right? Now, you will need clients and the best way to start is to ask people within your circle if they need your assistance.
Choose a proper niche for effectively running Facebook for Clients because certain things work for certain industries.
The more you narrow your niche the more you will be able to nail ads for your clients and more clients means more money on your pocket.
Tips for getting more and more clients
• Talk to the people within your circle and inform them that you are looking for clients. There can be someone inside Facebook who can really help you and will definitely help you if they want your success. So, first, shout out to all of your Facebook friends.
• Network with people of similar interests
If you are running ads for smartphones under low price, look for someone who is willing to partner. This can work quite well for all sorts of niche.
5. Find some resources to do, not alone
Running Facebook ads for clients is easier said than done. If you find someone working on a similar field you can be well benefited. You can look for a good mentor and try walking a couple of miles with him. A mentor can be anyone whether family or friends but make sure to ask help from someone whom you admire the most.
You can also find and consult some successful persons in your fields. These people can be found on Facebook, Pinterest and other online forums.
Wrapping up
You will be able to generate a huge amount of revenue by running Facebook ads for clients successfully. First, as suggested above, make a detailed study of Facebook ads before running it. Go through every Facebook's plans and policies to avoid any worst condition that may arise near future. Thank you.
Top 10 Strategies To Target Facebook Ads For Higher Sales
A complete guide on how to boost a Facebook page and increase engagements with target audiences.